Ut
&
Njut
. 
A
new
face
for
a
nature
tourism
company
.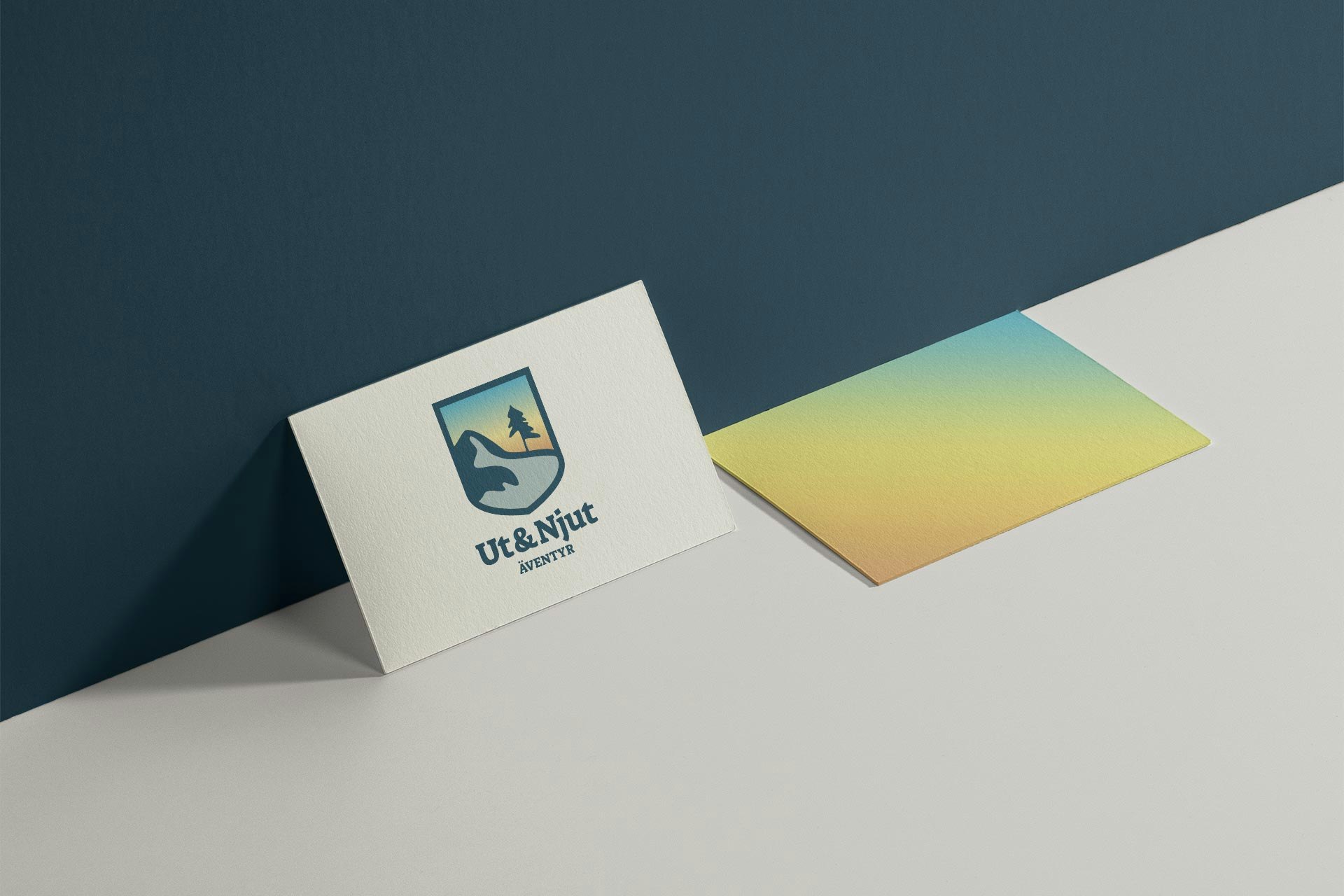 Ut&Njut is a nature tourism business located in Älvdalen, Dalarna. Founded in early 2018, the company specializes in nature tourism, hiking, outdoor activities and mountain safety. The logotype used from the start was created by the owners, but they quickly realized it was hard to work with and sought for a more professional looking identity. Therefore, they reached out to Sahlsa (where I was an intern) for help.
I started with some research about the company and went through their social media accounts. Early in the process I had an idea in my mind where the two elements from the old logotype where combined into one and make it shaped like a typical patch since the owners where previous scouts. When doing my research, it hit me that the oldest known tree today is located not far from Älvdalen, so why not have that in the logotype.
I began sketching and made a few sketches with Old Tjikko (that's the actual name of the tree) in it. In the same time, I made a mood board visualizing the direction I wanted for the logotype. I was inspired both by Fjällräven's iconic logotype as well as Toblerone's symbol.
During the process I tried several styles, including simple line art and a little more detailed but still clean. My vision was that the finished logotype would be easy to applicate on several materials and still look good. However, both my supervisor and I felt that my first sketches with the line art to was a bit too minimalistic, so I decided to incorporate a more handdrawn touch to it.